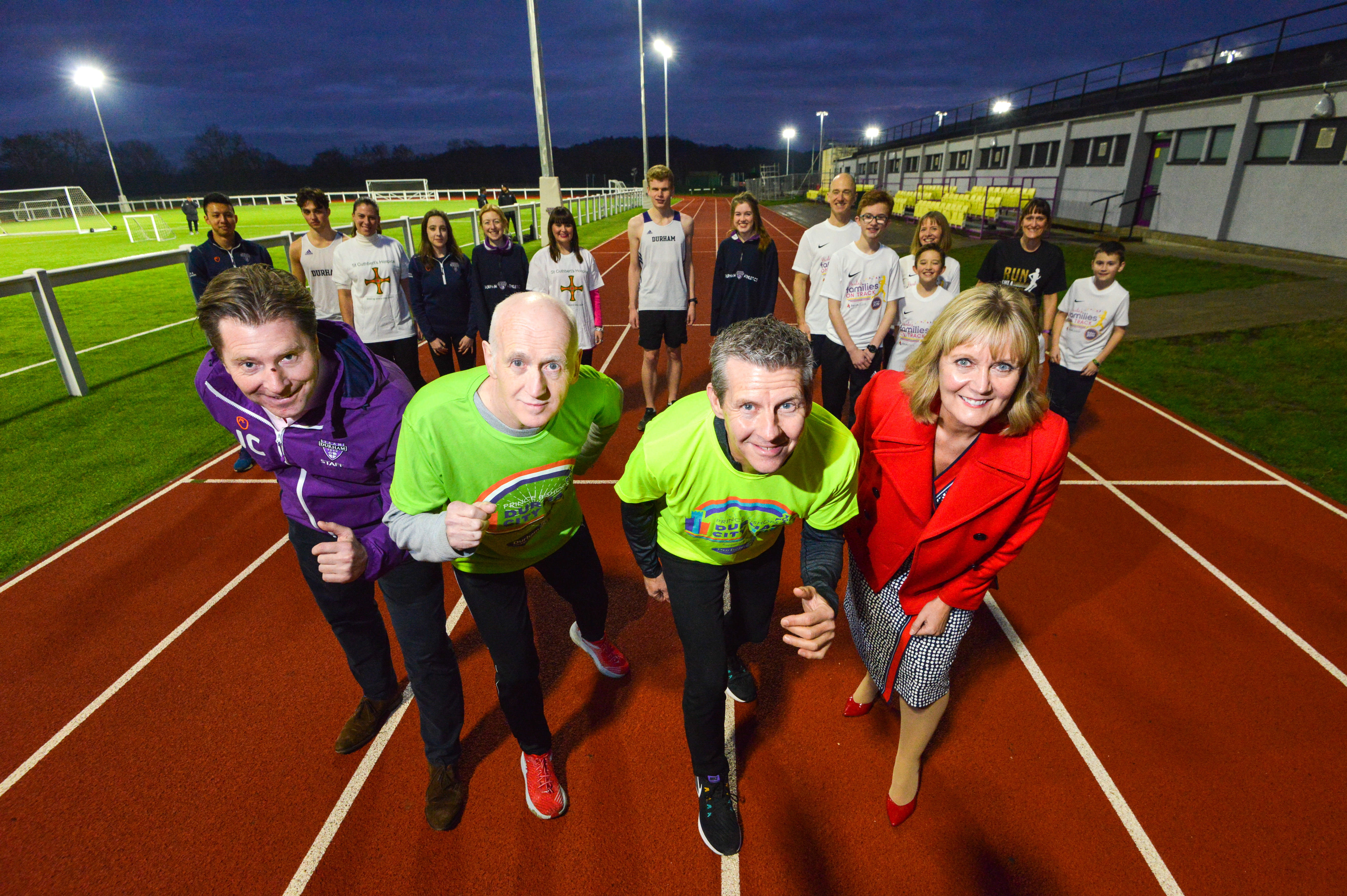 The organisers of the Durham City Run Festival have revealed the first details of this year's event, along with news of an exciting partnership with Durham University. After its successful debut last year, the festival will return for three days again in 2020, including a full programme of events at the university's Sports and Wellbeing Park. The Durham City Run Festival is being organised by Events of the North, supported by Durham County Council, and will take place from 16-18 July.
In 2019, the Durham City Run Festival included the well-established Prince Bishops Durham City 10K and 5K races, plus films, talks, book signings, celebrity appearances, the global launch of Paula Radcliffe's Families on Track initiative at Durham University's Racecourse grounds, the Run Like a Legend Mile challenge, and a schedule of free running events. Thousands of people of all ages took part in the festival, which took over the city centre and Gala Theatre.
The line-up for 2020 will be revealed in the near future and will once again include a wide range of activities for anyone who has an interest in running. Organisers have confirmed that the official charity partner for this year's Prince Bishops Durham City Runs will be local charity St. Cuthbert's Hospice, which has been serving the community of Durham since 1988. The public will be encouraged to raise money for St. Cuthbert's in the 10K and 5K races and the charity will field a team of runners in both events.
The first Durham City Run Festival used Durham University venues for some of its events and the partnership is being significantly strengthened for 2020. This year, an extensive schedule of festival attractions will be hosted at the recently developed Sports and Wellbeing Park at Maiden Castle, as part of the university's ongoing commitment to make its facilities and expertise more available to local communities. Other festival features that will return in 2020 include a series of themed runs for all ages and abilities. Horrible Histories author Terry Deary will again lead history runs in the city centre, raising money for charity in the process, and giving away signed copies of the latest book in the series, 'All at Sea', to every child who takes part.
Durham City Run Festival founder Steve Cram comments: "The first Durham City Run Festival was a wonderful celebration of running and it was really exciting to see our vision come to life in and around the city. Working with Durham County Council, we have even bigger plans for 2020 and we're really pleased that Durham University is going to be our lead partner. The Sports and Wellbeing Park is a brilliant venue and we plan to make great use of it – watch this space!
"In 2019, the themed runs were a highlight of the festival, providing really accessible opportunities to participate to so many people. Unsurprisingly, the history runs led by Terry Deary were extremely popular, so we're horribly delighted that Terry is going to join us again in 2020."
Jeremy Cook, Pro-Vice-Chancellor (Colleges and Student Experience) at Durham University, adds:
"The Durham City Run Festival was a huge success in its first year and we're delighted to be playing an even bigger part in it for 2020. We're always looking for ways we can enhance the positive contribution we make to the North East and it is exciting that we are going to be able to use the festival to showcase some of the facilities that we very much want the wider community to take advantage of on a day to day basis . We are particularly looking forward to giving participants access to our new cryotherapy and hydrotherapy support facilities and services that will be available to all from April 2020. We're looking forward to a great few days of sport, exercise and fun come mid-July."
Terry Deary adds: "The Durham history run is great for me because it combines my love of running with my love of telling stories. The running is a comfortable experience because we stop around 10 times in five kilometres to hear the true tales… and get our breath back. It's a lot of fun."
Cllr Joy Allen, Durham County Council's cabinet member for transformation, culture and tourism, comments: "We're delighted to once again be supporting the Durham City Run Festival – an event which it is safe to say is now firmly established in the region's sporting calendar. It puts our city firmly in the spotlight, while bringing in thousands of people who spend money in the local economy, with some choosing to make the most of the event by staying over and sampling some of what County Durham has to offer. It is also a great way for people from far and wide to exercise and have fun with family and friends.
"We're really excited at the prospect of even more events being held across Durham this year, as part of the festival."
Full details of the 2020 Durham City Run Festival will be revealed soon. For more information about the event, visit www.durhamcityrun.com, follow @durhamcityrun on Twitter and search for the event on Facebook.