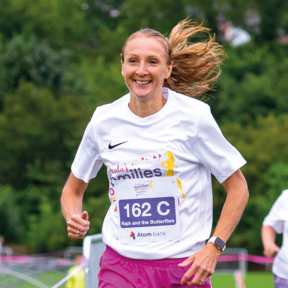 Coming to an Event
NEAR YOU in 2022
is Paula Radcliffe's Families on Track at a number of new venues across the UK. As a team you must complete a 10KM continuous relay by running loops of various distances. Its FUN FAMILY FITNESS!
Check out all of the details and how to enter your team below.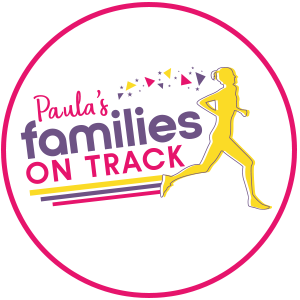 This is an exciting new running event held for the first time in 2019, now coming new venues across the UK! Paula Radcliffe is a very vocal advocate for family health and fitness and her concept of " Families on Track" encompasses everything she believes in as a runner…but more importantly as a mum! This new exciting event offers an opportunity for the whole family to enjoy a safe, fun and competitive event as a unit together. Mum, Dad. Kids, Grandparents, and other family members complete the 10km distance as a continuous relay, in whichever order or combination they decide upon. This offers a unique concept of adults and children running together, embracing exercise, but in a fun race format that can include everyone, no matter what age or ability.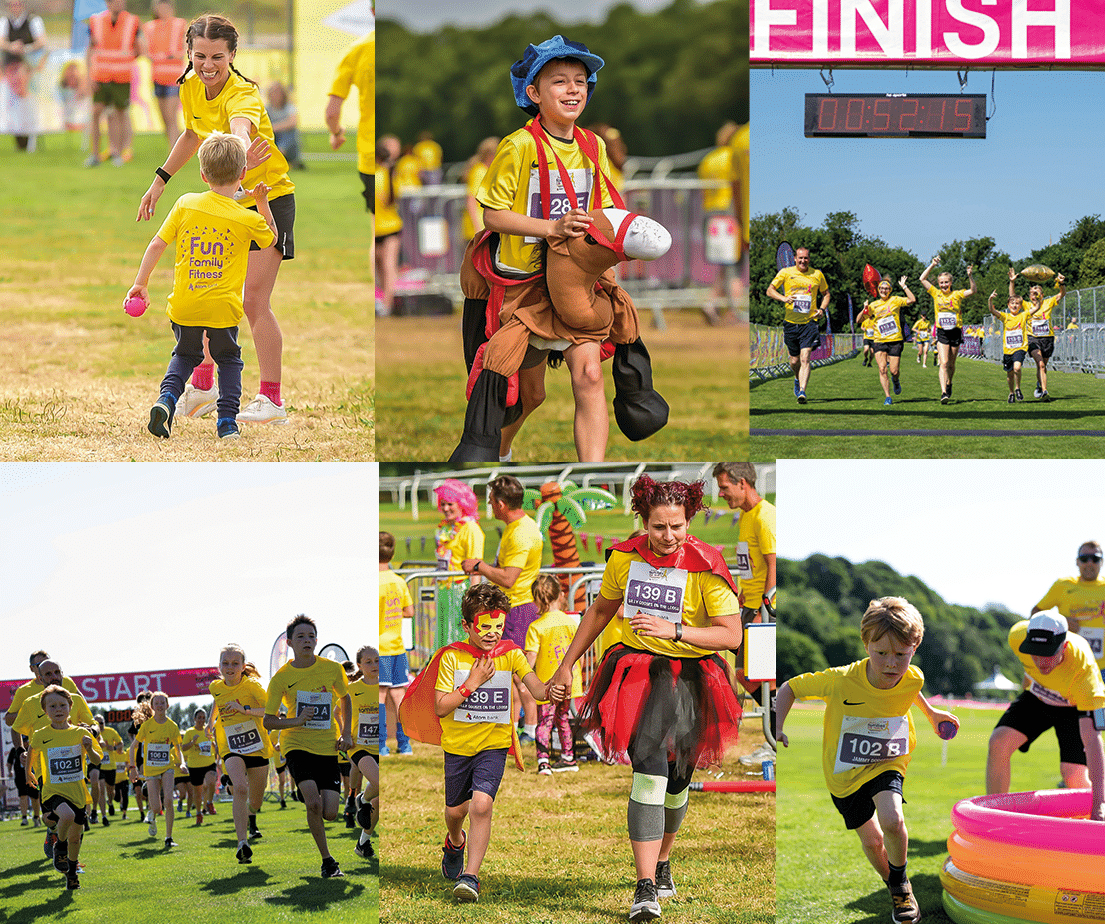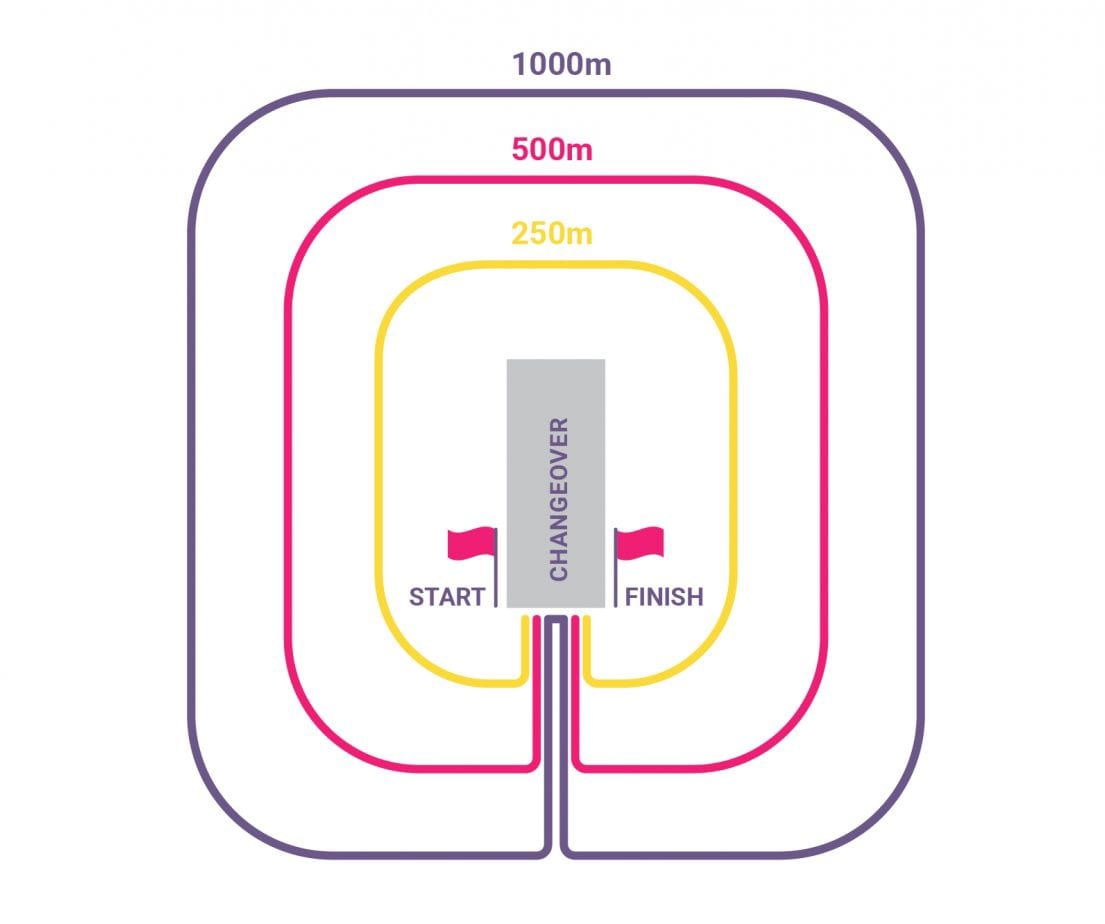 There are 3 laps of varying distances. 1km, 500m and 250m. on a safe enclosed course. Each family must complete 10km total distance in any combination of those distances they chose. (e.g. 6 x 1km 5 x 500m 6 x 250m=10km). Each leg is completed by an individual who then hands over to another family member for the next leg. You can run in any order and run any distance as long as you eventually complete 10km. Changeovers take place in the "Crazy Zone". This is where the fun happens! Each family will have its own Pen in the Crazy Zone. Sort the changes and cheer each other on. When you complete the distance the whole family group joins together for the Glory Leg up to the Finish Line.
Are there any rules?
Each family group can be 3,4 or 5 people. Of which at least 1 needs to be under 16 and at least one over 18.
You can enter more than one family group.
Team entry costs £40, this includes a medal, t-shirt, goody bag and chip timing for all team members
All members must complete at least one lap.
Each leg (1km, 500m, 250m) must be completed at least 4 times (so Dad cant do 10 x 1km to show off!!)
You must stay in your family Pen until changing over or running. Its not called the Crazy Zone for nothing!
Our guideline is that under-10s should take on the 500m and 250m. Because they are FAST!
You decide how to make up the 10km!
Anything else?
It will be great fun with lots going on to create an exciting and vibrant atmosphere. Watch out for news on what you can do to make YOUR family stand out in the Crazy Zone. Team Fee – £45 for which every participant will get an exclusive NikePaula's Families on Track T-Shirt and medal, as well as an event goody bag to take home. Places will be limited so make sure you ENTER NOW.