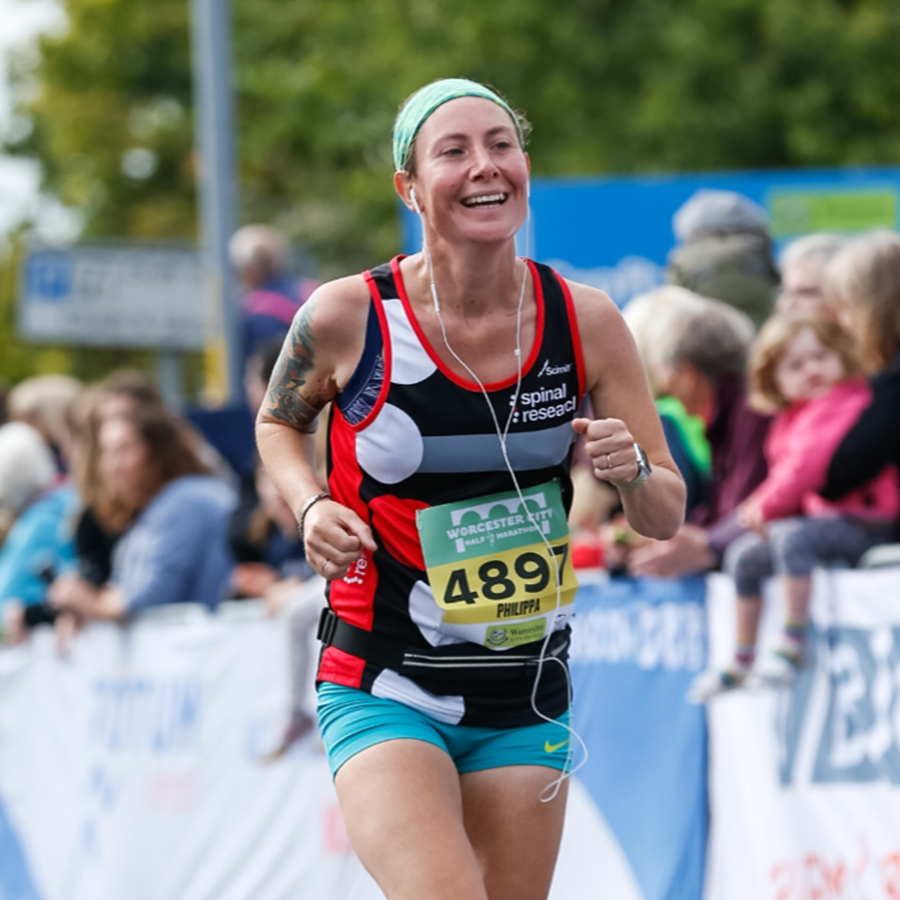 Name: Philippa Lord
Social media link: Instagram – @titanium_pip
10K or Half Marathon: Half marathon
Reason for running: Because I can!
Interesting fact: I took up running after breaking my back in 3 places in Dec 2015. I have titanium rods and screws through all the lumbar region of my spine
I love running in Worcester because: It's my home city, I walked round it a lot for my rehab and then started running round it. I feel I've connected with the city so much more from running round it. It really is a great city to run in with some lovely paths and areas.
Goal for the 2018 Worcester City Run: I've had 2 injuries since last years Worcester City run so just to better my time from the half marathon last year would be brilliant, 1hr 55mins would be fab! Also to just enjoy the day and the awesome atmosphere.
Good luck Philippa, we are sure you will be amazing!