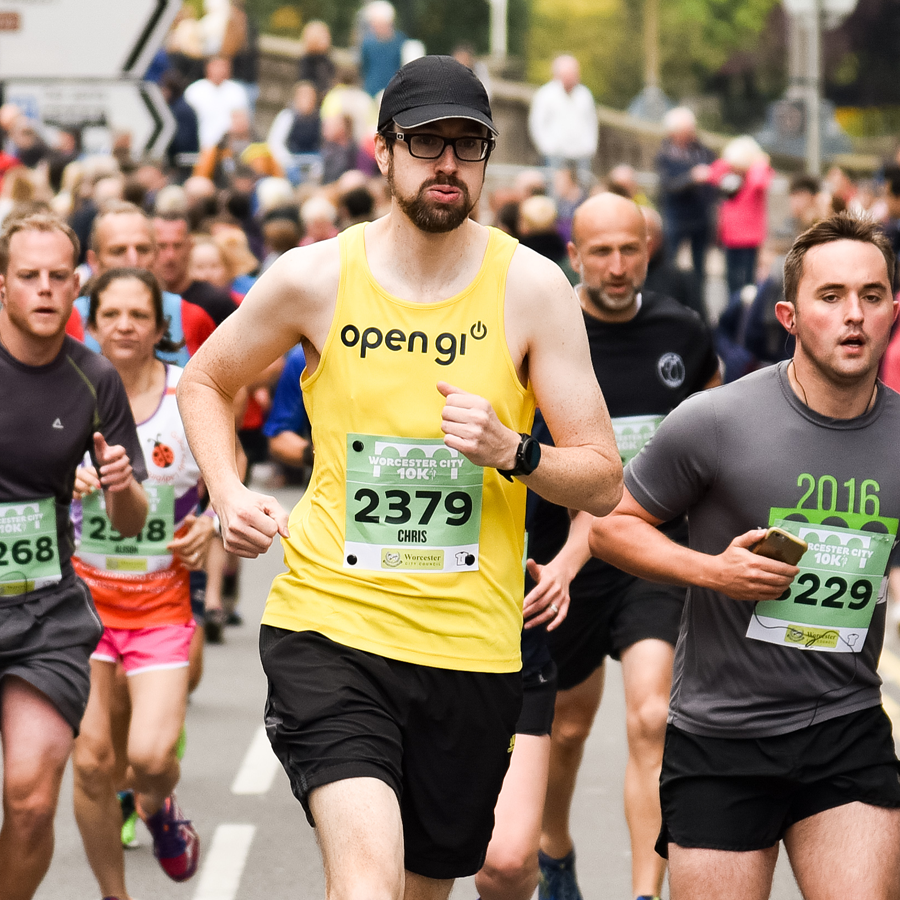 Name: Chris Pettifer
Social media links: Twitter @cpettifer Instagram: cpettifer
10K or Half Marathon: 10K
Reason for running: So I can eat cake; to help with my mental health (particularly in the Winter, I suffer from SAD); for the challenge of running faster.
Interesting fact: I have more pairs of shoes than my wife, including 7 pairs of road running shoes currently in rotation (and considering some new ones to match my EOTN ambassador shirt!)
I love running in Worcester because: It's beautiful; the support at the Worcester City Run is amazing, particularly on the bridge; the course is also brilliant as it winds it's way around town, then heads out down the river, one of my favourite places to run
Goal for the 2018 Worcester City Run: Ideally to beat last year, which was a PB at just over 43 minutes.
Good luck Chris, you will be awesome!