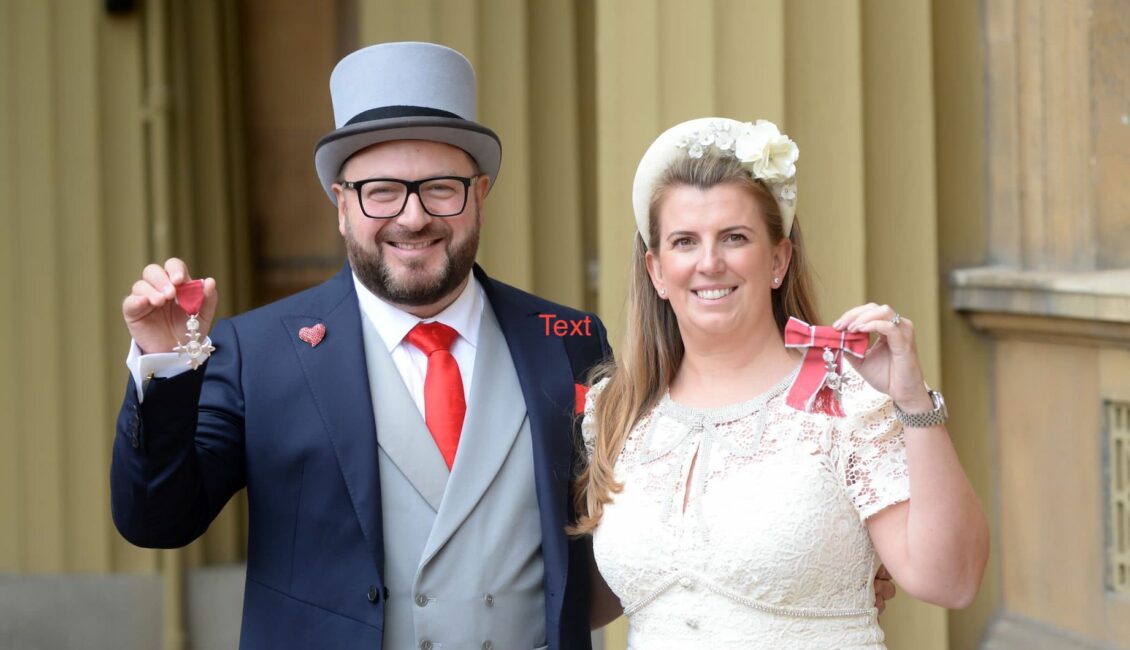 Sergio and Emma Petrucci, founders of Red Sky Foundation, have received an MBE for their charity work raising funds for babies and children with heart problems across the North East of England.
Red Sky Foundation are the official charity partner for Sunderland City Runs, providing lifelong support for people needing cardiac care, whether they are born with or develop heart conditions. The Foundation have been instrumental in placing over 400 life-saving defibrillators in city centres, local communities, schools and NHS hospitals. They also actively support The Children's Heart Unit at the Freeman Hospital in Newcastle, one of the world's leading specialist centres for children and babies born with, or who develop heart conditions. They raise vital funds for medical equipment, facilities and aftercare for the Children's Heart Unit and other hospitals in the area providing cardiac care.
The couple behind Red Sky Foundation, Sergio and Emma, have already been awarded a Point of Light Award in 2021 by the Prime Minister, an award that recognises people who are making a positive change in their community. In June they found out they had been awarded an MBE in King Charles III's first birthday honours, and travelled to Buckingham Palace for the ceremony.
In last year's Sunderland City Runs, 150 participants were running to raise money for Red Sky Foundation, collectively raising over £9,500 for the charity's essential and life-saving work. Next year, we hope to see even more runners in Red Sky running tops, running together for this amazing charity. Events of the North would like to congratulate Sergio and Emma on their award and the recognition of the hard work they have done for the community.
The 2024 Sunderland City Runs will take place on Sunday 12th May next year and early bird entries are closing soon. Visit https://sunderlandcity10k.com/ to sign up now.
To find out more about Red Sky Foundation and how to fundraise for the charity, visit https://redskyfoundation.com/