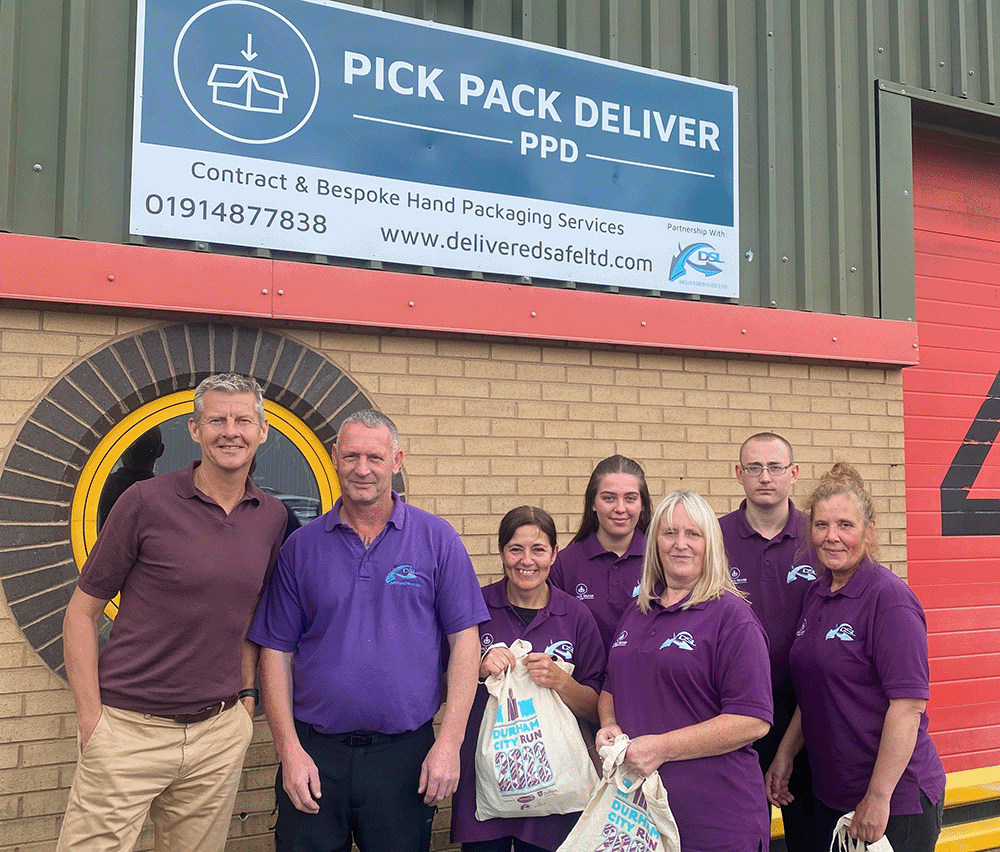 Two North East family businesses have teamed up to support each other. Sports race organiser Events of the North has agreed a partnership with logistics firm Pick Pack Deliver that will see the companies working together on projects in the region and beyond.
Founded by Steve Cram and his partner Allison Curbishley, Events of the North is based in Northumberland and other key team members include Steve's children Josie and Marcus. The firm organises a series of high profile running and multisport events, including the Kielder Marathon weekend, The Northumbrian triathlon, Sunderland City Runs, Worcester City Runs and the recent Durham City Run Festival. Launched earlier this year, Pick Pack Deliver (PPD) is run by Mark, Kerry, Jake and Ruby Hogarth, and is a new enterprise by their Team Valley based haulage firm Delivered Safe.
PPD specialises in bespoke packing services and was asked by Events of the North to help manage the goody bag process for participants at the Durham City Run Festival last month. Following a successful trial run in Durham, the two companies will collaborate again for the Worcester City Runs in September and the Kielder Marathon weekend on 7 and 8 October. The latter will see a total of seven senior and junior individual and team events taking place over two days, adding to the complexity of managing the packing and distribution of goody bags.
Steve Cram comments: "Goody bags are really important to our events and our participants always look forward to finding out what's inside them. However, pulling together all of the elements and then packing the bags is a big and increasingly complex task, especially as our events have grown. We were delighted to discover Pick Pack Deliver and meet the Hogarth family and the rest of their team. They did a great job for us in Durham, which took a weight off our minds, and we're looking forward to working with PPD for the Worcester City Runs and Kielder Marathon events over the next couple of months."
Mark Hogarth of PPD adds: "We're really enjoying the new challenge of working with Events of the North. This is the first time we've really branched out into the world of events logistics and it was an exciting but nerve-wracking step to take. As a small business, it's been great to work with other North East folk who genuinely appreciate the challenges of running a family enterprise."
Find out more about their services on their website:
https://www.deliveredsafeltd.com/