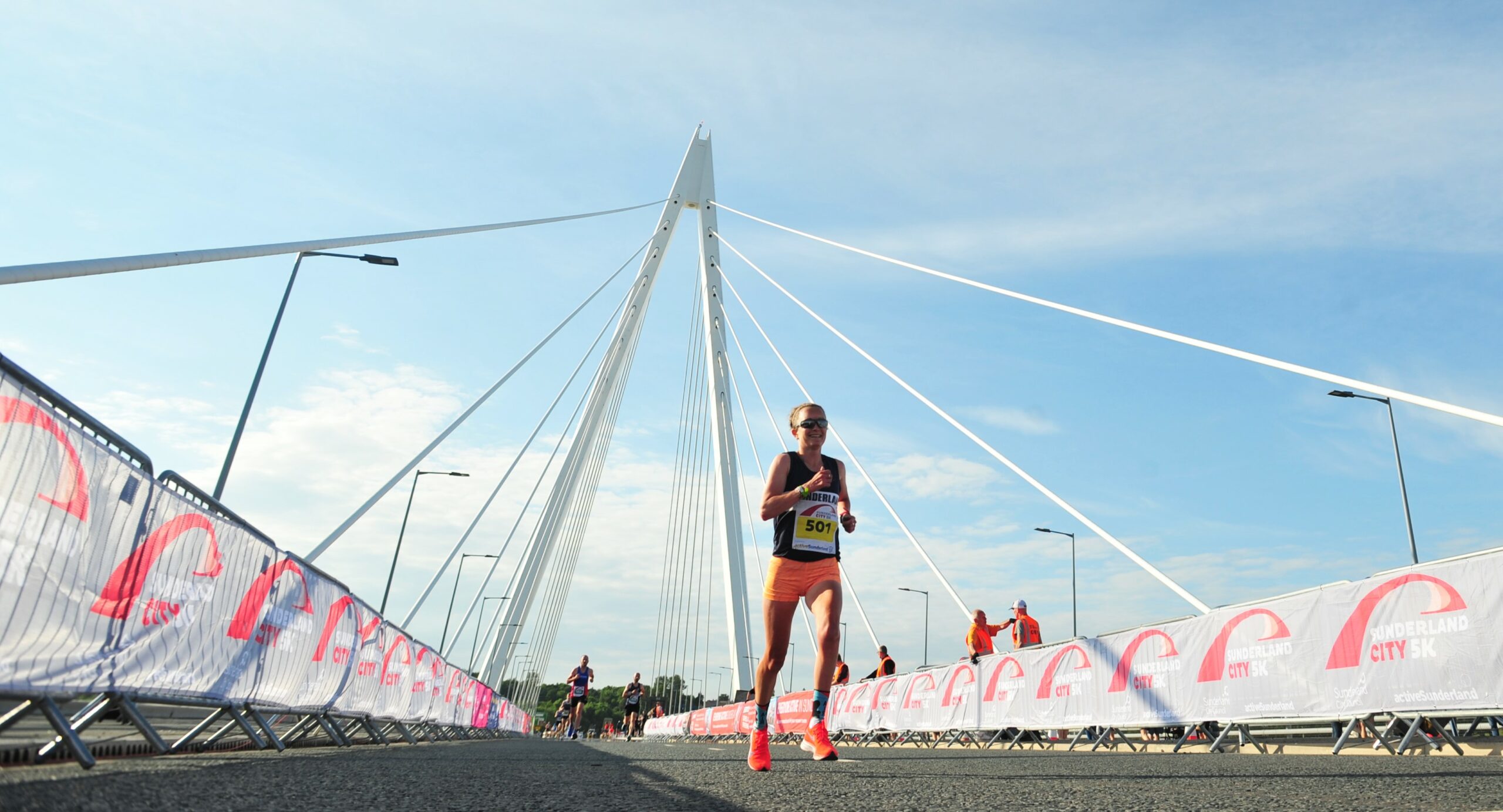 Events of the North will return to the City of Sunderland on the 7th and 8th May 2022 to deliver four events in partnership with Sunderland City Council and Active Sunderland. The routes and distances are suitable for everyone from beginners to the more experienced runners. Choose from the Northern Spire 5K, city 10K, stunning Half Marathon or Big 3K. There is something for everyone!
Since the first race in 2011, Sunderland City Runs has grown into one of the largest running events in the North, welcoming almost 5000 participants in 2019. All four routes will lead you through the city centre on to the sea front, with two of Sunderland's most famous bridges setting a stunning backdrop for both runners and spectators!
Extensive improvements have been made over recent years to the city's infrastructure by Sunderland Council. The new dual carriageway linking the city centre to the Spire Bridge is now open and will form part of the 5K road race. The changes to the race routes mean the course is flatter and faster than ever before! Ideal for those aiming for a personal best.
In celebration of this new route, Events of the North are inviting a field of elite athletes to take part in the Fast5K, an event founded by Steve Cram in 2020. The Fast5K, which has been held on two previous occasions at the Three Sisters Circuit in Wigan, has seen British and International Olympic athletes such as Laura Weightman, Jessica Hall and Callum Hawkins all battle for victory.
The Fast5K will be incorporated into the Northern Spire 5K. A combined prize fund of £3,000 cash and Nike running kit will be up for grabs! The new 5K route provides runners and spectators with a fantastic opportunity to line up with some of the UK's top athletes. 
Participants in all events will receive a t-shirt, medal and goody bag. There is ample city centre parking, baggage services and plenty of fun activities for all the family.
To book a place in any of the events at the Sunderland City Runs, visit www.sunderlandcity10k.com, and for the latest updates from the event follow us; @eventsOTN on Twitter, @eventsofthenorth_ on Instagram or on Facebook.