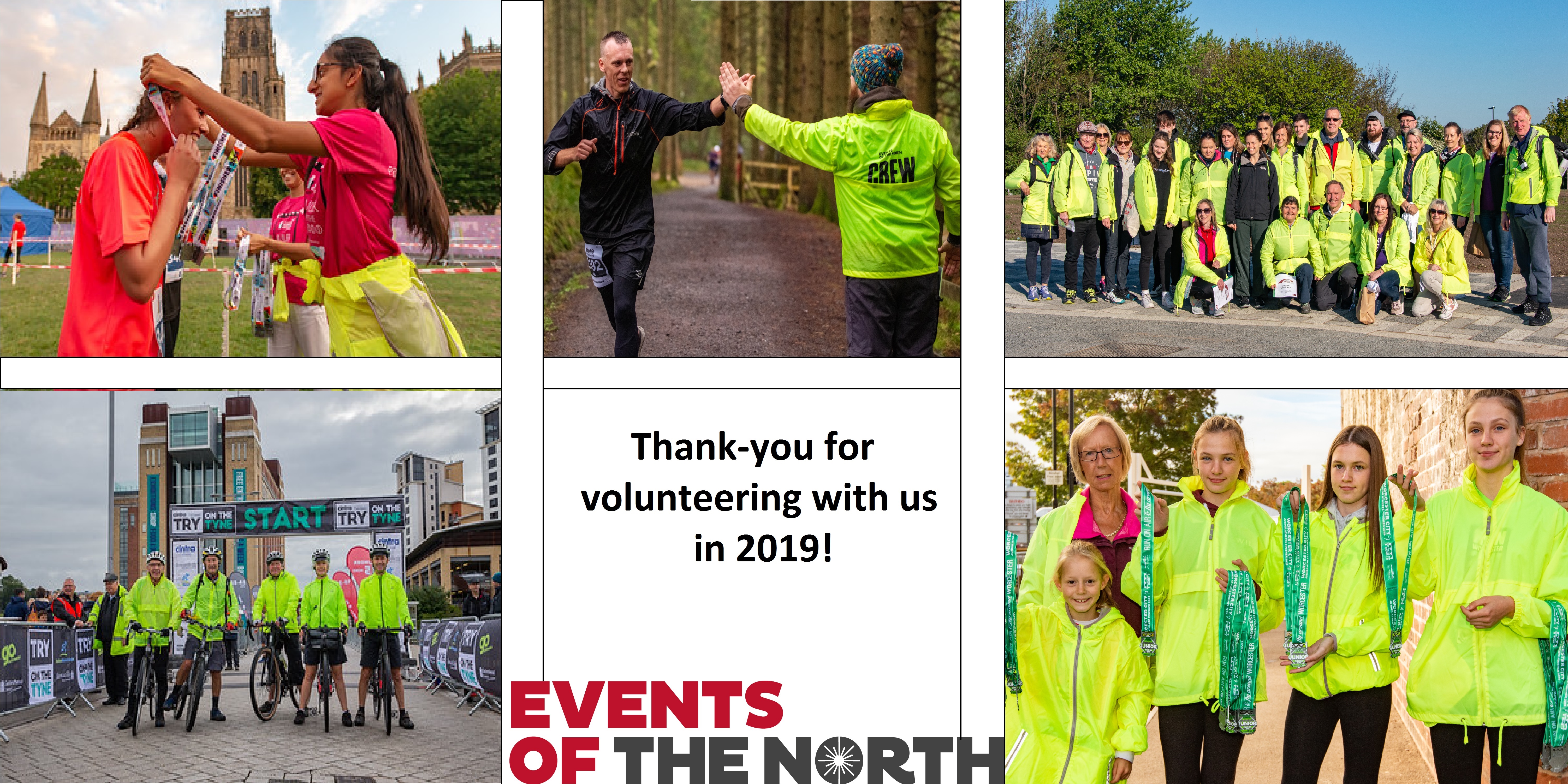 On International Volunteers Day we want to say a huge thank-you to our team of EOTN volunteers that help make our events happen.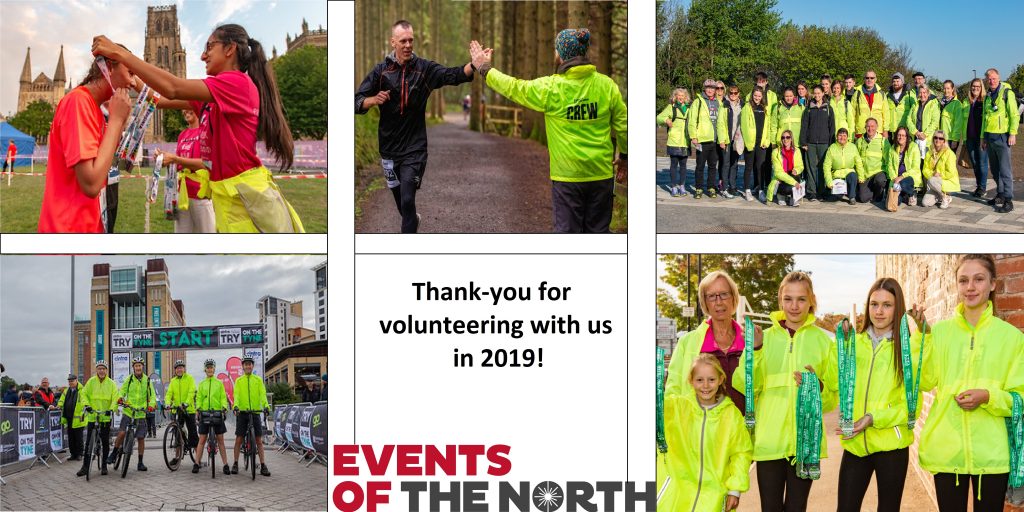 Across five events in 2019 (Sunderland, Durham, Try on the Tyne, Worcester and Kielder) we had around 500 volunteers join us to help put the events on. Whether that be as a marshal, giving out medals and goody bags, handing out water, or looking after baggage, the volunteers we had were happy to assist wherever they could.
When we ask for feedback on our events, the volunteers are always highly praised, with a lot of our athletes complimenting the attitude and enthusiasm that gave them that extra push when needed the most.
So, from all of us in the EOTN office:
THANK-YOU FOR VOLUNTEERING WITH US!
Applications are now open to volunteer in 2020, so come and join the team!