A recovery session in a cutting-edge cryotherapy chamber has marked the official launch of this year's Worcester City Run races. World champion athlete and race founder Steve Cram took advantage of the opportunity for some treatment today when he visited new event partner Air Products to launch the 2018 Worcester City Half Marathon and 10K. A partnership between Worcester City Council and Events of the North, this year's Worcester City Run will take place on Sunday 16 September.
Worcester based industrial gases firm Air Products has signed up as a partner for this year's Worcester City Run. The company is celebrating 60 years of business operations in the UK by encouraging its employees to each clock up at least 60 minutes of volunteering and many of them will be helping out during the races in September.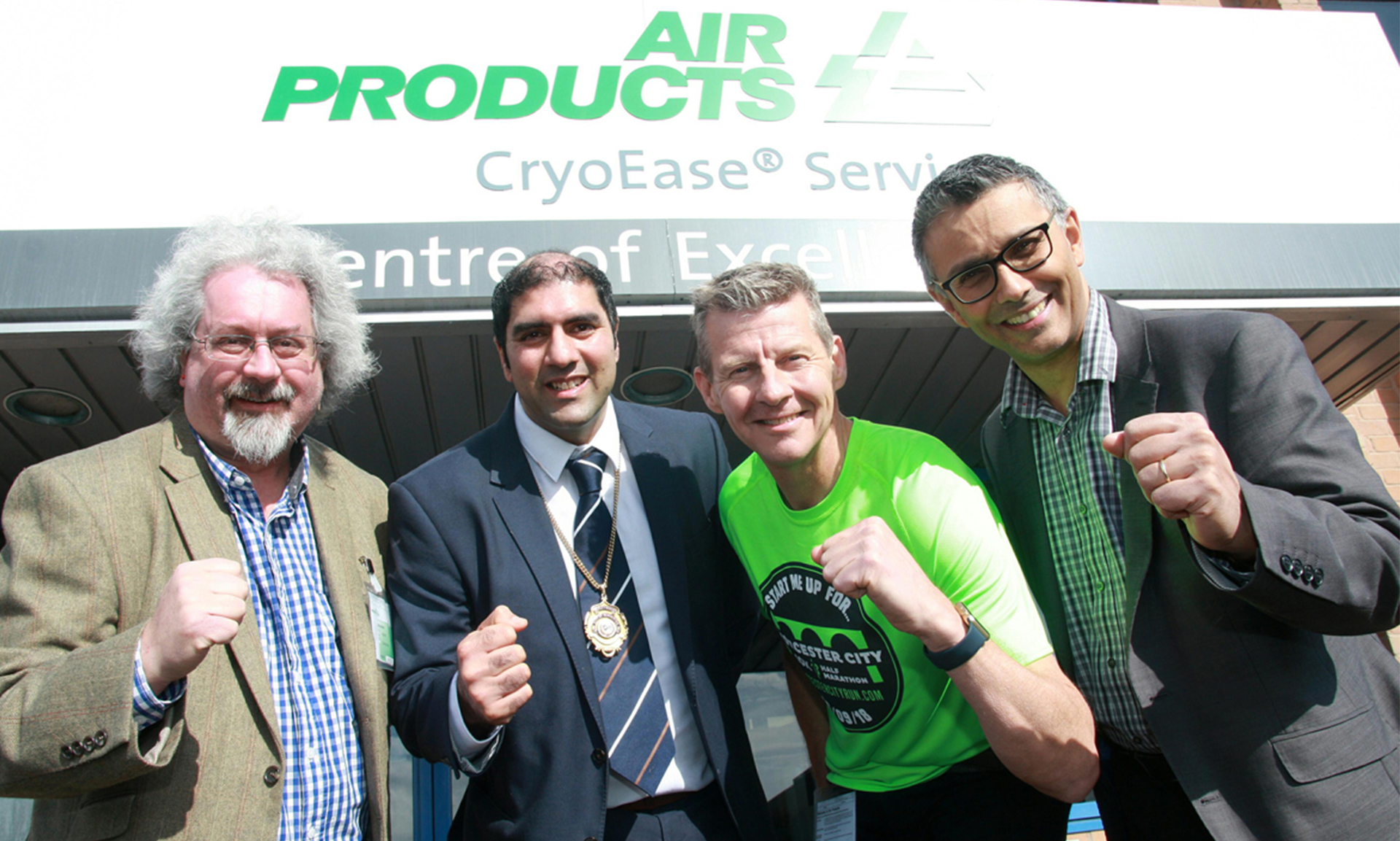 Air Products has also brought a specialist PolarFit® Care cryotherapy chamber to its Worcester site. The chamber is designed to improve sporting performance as part of a tailored training programme and can help with recovery from sports injuries, and from jet lag. Steve Cram has just returned from Korea after commentating for the BBC at the Winter Olympics. Cram also coaches leading British athletes such as middle-distance star Laura Weightman and put the chamber to the test during his visit to launch this year's half marathon and 10K.
Steve Cram comments: "Having spent the last few weeks at the Winter Olympics, I've got used to the cold, but this was a bit different. Cryotherapy is a fascinating subject and definitely an area that I want to learn more about. We're thrilled that Air Products has signed up as a partner for this year's Worcester City Run. There's a lot of synergy between what the company does and our sport, so we're really looking to working closely together as we build towards another big event for the city in September."
Tim Hulbert, vice president industrial gases UKI, Air Products, adds: "We are delighted to be a partner for this year's Worcester City Run. It's a great opportunity to support the local community and, as part of our 60th anniversary #60for60 initiative where we're encouraging our colleagues to donate 60 minutes of their time to support a local charity or event, so many from our team will be helping out too."
Cllr Jabba Riaz, Deputy Mayor of Worcester, comments: "The Worcester City Run has quickly become one of the most popular annual events in the area. It is really inspiring to see thousands of people of all ages running through this picturesque city, cheered on by a huge army of supporters. I have no doubt that the 2018 events will be the biggest and the best we've hosted so far."