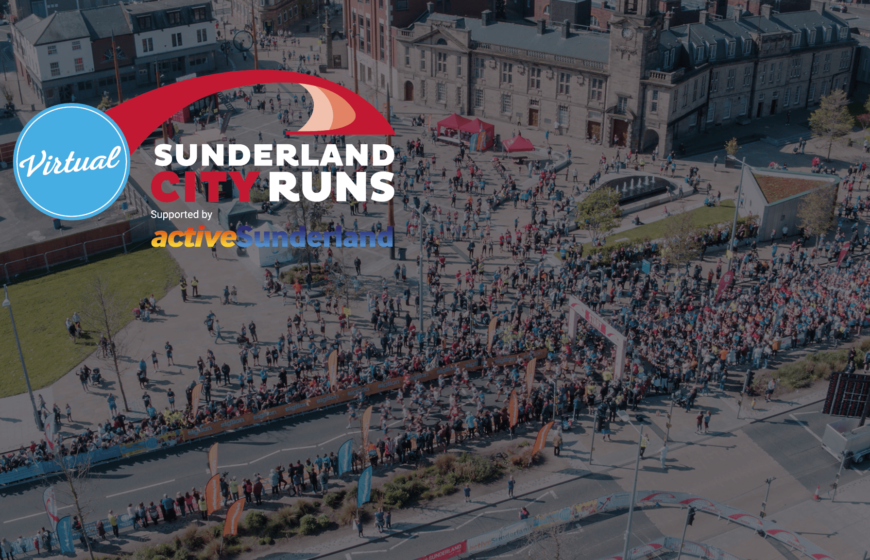 Step Up and help us celebrate 10 of the best!
While the physical Sunderland City Runs event has been postponed until 26-27thSeptember, we didn't want all of your hard work, training and fundraising to go to waste. We have therefore launched the Virtual Sunderland City Runs event to allow you to put your training to the test on the original event dates!
The virtual event is a solo, virtual run, at a location of your choosing. We hope this will give you the opportunity to continue fundraising for your chosen charity, we are also committing to donating half of your virtual event entry fee, after tax, to our 2020 charity partner St Benedict's NHS Hospice, who like all charities at present times will be incredibly grateful for any support.
All three distances are available to enter, and you can choose to add an event specific medal to your registration. The event is open to everyone whether you were already training for Sunderland City Runs, or have would like to set yourself a training goal to help keep you motivated.
Event Duration
Registration for the event opens on Friday 24th April and will close on Friday 8th May at 10pm. You can submit your time from Saturday 9th May until midnight Monday 11th May.
Race distances of 5km, 10km and Half Marathon.
Please make sure to enter all distances you wish to take part in if you would like to complete more than one distance.
We'll have top three and spot prizes up for grabs, so why not get involved and join us for the Virtual Sunderland City Runs.